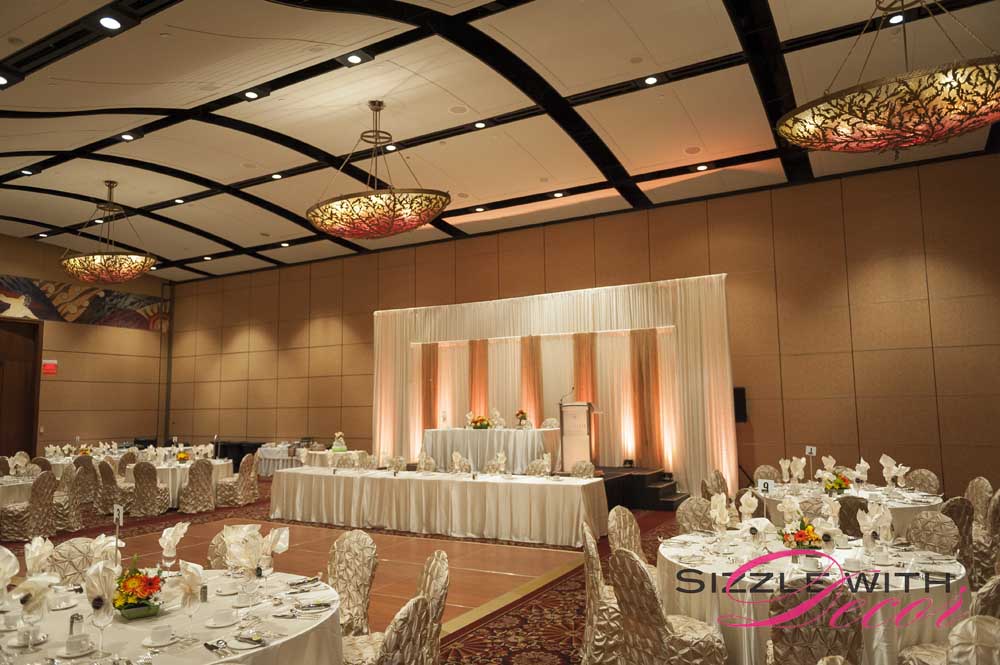 Click to view testimonial
Click on thumbnails to view gallery

Testimonial
Good afternoon,
I am so sorry that I have not sent one through sooner. We were so thrilled by the services provided by Sizzle with Decor! Estrelita you have been an absolute pleasure to deal with from beginning to end. You have gone above and beyond in every aspect of the services that you provided. We could not have imagined a more perfect wedding, with the most luxurious decor I have seen!
I will highly recommend Sizzle with Decor to anyone who is getting married or hosting an even as they are such a pleasure to deal with and they provide the best service and products!
Thank you so much for everything!
Megan and Thomas