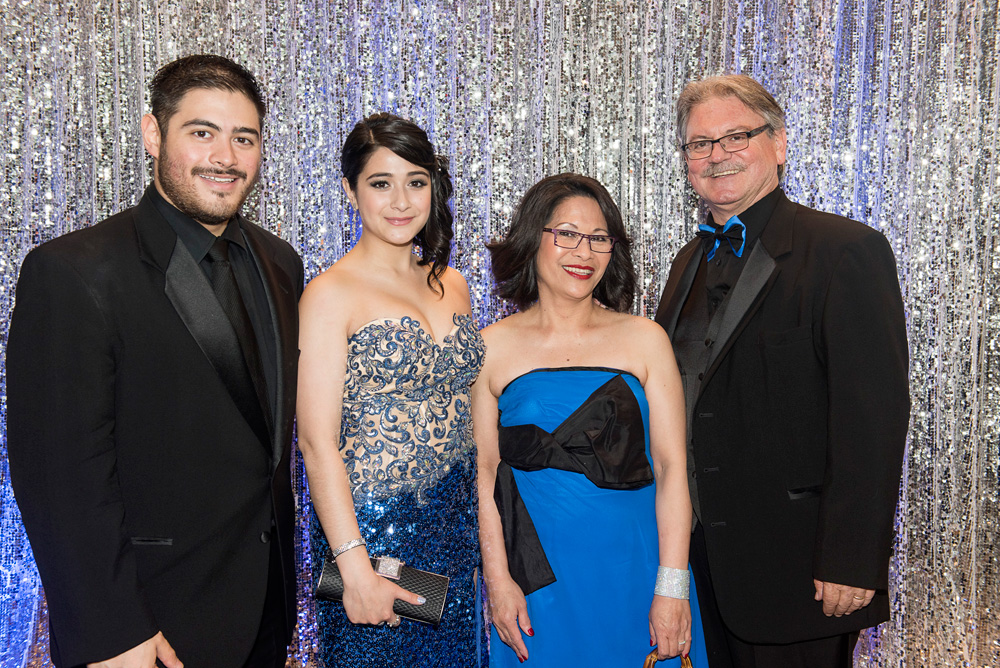 Sizzle with Decor is a full service wedding décor, special events décor, and event planning company. We specialize in customized designs, décor, planning, and coordination services for any special occasion. We can truly make an event sizzle with style. It is our goal to make your magical moments come true.
We are a family-run business and have years of experience in event and wedding planning. You can trust our team to ensure that your event goes off exactly as planned, down to the last detail.
Since its inception, Sizzle with Decor has volunteered time and goods to various charitable organizations in Ottawa, as a means of supporting the local community. As a result of these successful involvements with charity events, the impetus to start our company Sizzle with Decor began.
We offer a wide range of premium and custom made linens, chiavari chairs, chair covers, and other accessories which bring a sophisticated touch to any venue. Our large and exclusive inventory affords us the capability to service our customers' needs more than any other décor provider.
Our creative and unique style has been widely recognized by the décor and event industry alike. We take great pride in helping our clients create a highly personalized event. When you work with Sizzle with Decor, we begin by sitting down with you and taking the time to understand not only your vision for your event, but also your personality and style. We then work to create an event that matches your unique character and exceeds your expectations.
The Diplomats Gala, The Boston Bruins Stanley Cup Victory Celebration, Skate Canada 100 Years of Champions' VIP Alumni Gala, Hilton Lac Leamy New Year's Eve Galas are a few of the events which we have been hired to co-ordinate.
We support corporate soirée galas such as the University of Ottawa Heart Institute, Ottawa Regional Cancer Foundation, Children's Wish Foundation, Dancing with The Docs Ottawa, Department of Medicine, and The Ottawa Hospital and University of Ottawa.
Sizzle with Decor continues to follow major industry trends by providing classic, chic, trendy and avant-garde design. We work hard to provide our clients with value, professionalism, quality products, and exceptional service.
Contact us today to find out more about our team and how we can help make your wedding or special event a spectacular moment that you'll never forget.
---
Estrelita

 |

Owner and Creative Director
Estrelita has always had an eye for design. She is always ahead of the trends as she and her husband Elias travel to major international trade shows for inspiration. Estrelita has established herself as one of the leading designers in the Ottawa event industry. By constantly challenging herself to learn new and innovative methods of design, she is able to make each event unique and spectacular.
Estrelita is a Registered Nurse and has a Master's Degree in Public Administration.  She has lived in Dubai and Abu Dhabi, where she worked as the Director of Health Services of Le Meridien Hotel.
---
Angelita

 | Certified Wedding Planner and Coordinator (WPICC) and Social Media Coordinator
Angelita has been a Certified Wedding Planner and Coordinator by The Wedding Planners Institute of Canada (WPICC) for five years. Alongside Angelita's experience in the wedding industry, she also has a wide range of experience and knowledge within different avenues of event planning such as non-for-profit conferences, corporate conferences, music festival production, film promotion, charity events, philanthropy events, and special events.
Angelita is creative, artistic, organized, professional, a critical thinker, mentor, social media expert and is a valuable team member.
---
Elias

  | Owner and Logistics Director
Elias' creative vision oversees all production, lighting design, and logistics to produce a successful event. Overall, Elias is responsible for client relations, vendor management, accounting, and human resources.
Elias holds Master's Degree in Electrical Engineering and has worked as an IT engineer in South America, the United Arab Emirates, and North America. Elias continues to manage Sizzle with Décor to ensure our clients enjoy one of the best days of their lives!
---
Eliason

 | 

Production and Marketing Officer
Eliason assists with organizing and executing event setups and takedowns. He aids in building the business' brand by generating buzz and word-of-mouth advertising through his extensive network and social media following.
---
Alex and Robert

 

| 

Photographers
Alex and Robert are the official Sizzle with Decor photographers. They are talented, creative, artistic, and technical photographers who take a wide range of photos of our work.
---
Swatej and Iuliia
 | 

Production Support Staff
Swatej and Iuliia's roles are to assist the Sizzle with Decor team with onsite logistical support during the set up and take down of an event.