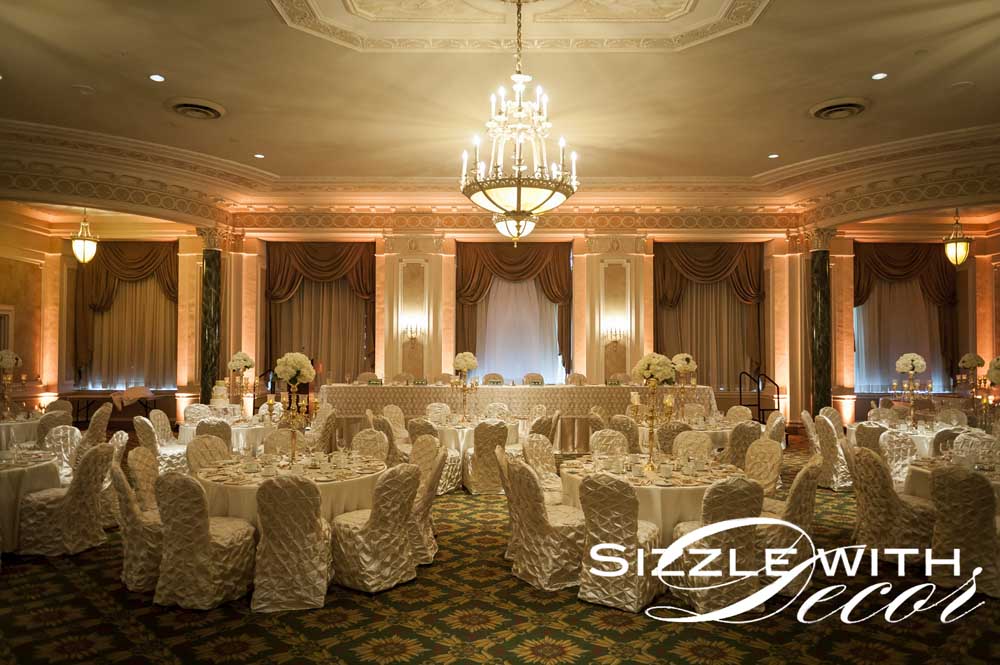 Click to view testimonial
Click on thumbnails to view gallery


Testimonial
Dear Estrelita and the Sizzle with Decor Team,
Thank you so much for making the dream vision for our wedding come true. We received countless compliments on our elegant and classy decor. From the first day that we met, I knew that we were going to enjoy working with you. We really appreciated how much you listened to our ideas and vision and helped make them a reality. Throughout the entire experience we were comfortable knowing that you would not only create something beautiful, but respect our budget at the same time. Whether we called, emailed or texted, you always got back to us on the same day. It was so refreshing to have that level of customer service. Because of this, I knew that we were in good hands and never had anything to worry about. Right down to the last few weeks before the wedding when final details were being ironed out, you were always available and this was really great.
Finally, we really appreciated the extra effort you took on our wedding day to make everything perfect. With our traditional Sri Lankan ceremony, there were last minute aspects to the decor that you went out of your way for and went above and beyond what we had initially discussed at no extra cost. This truly showed us how much you cared about making our day a dream come true.
Thanks so much for all your hard work and dedication. We would definitely recommend your expertise to anyone planning a wedding or event!
Love,
Chayanika and Michael