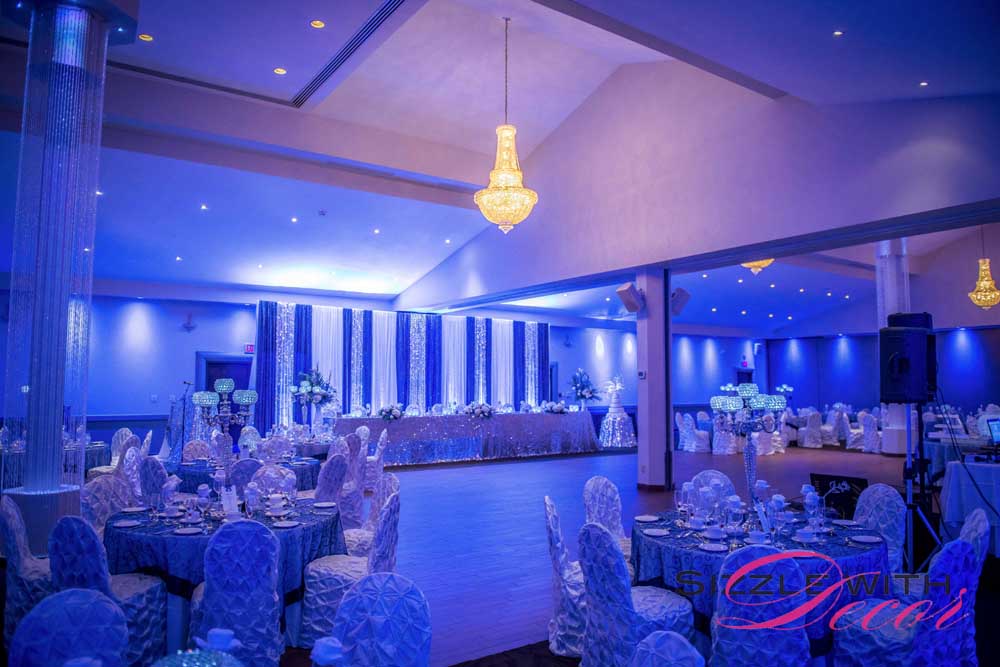 Click to view testimonial
Click on thumbnails to view gallery

Testimonial
Hi Estrelita,
Danny and I are just on our way back home from our honeymoon and I can't stop looking at people's pictures from our wedding. You did such an amazing job. I loved it all!! Thank you Estrelita and the amazing sizzle with decor team for everything you did to make our wedding such a fantastic day. Xoxo
We can't thank you and Sizzle with Décor team enough and we are very thankful to have had the pleasure of having our hall decorated by such an amazing team. Every time we look back at our pictures, I can't help but fall in love all over again with everything you did for us. You truly did make my visions come to life and our wedding pictures look amazing. I love BLING and everywhere you looked you could see sparkle and jazz. I would not hesitate for a second to recommend you and the team to anyone who is in need of a decorator for any event.
I wish I could do it all over again and again, but I don't think my husband would approve of that. You are our favourite decorator!
Thank you,
Christina Lisa and Danny