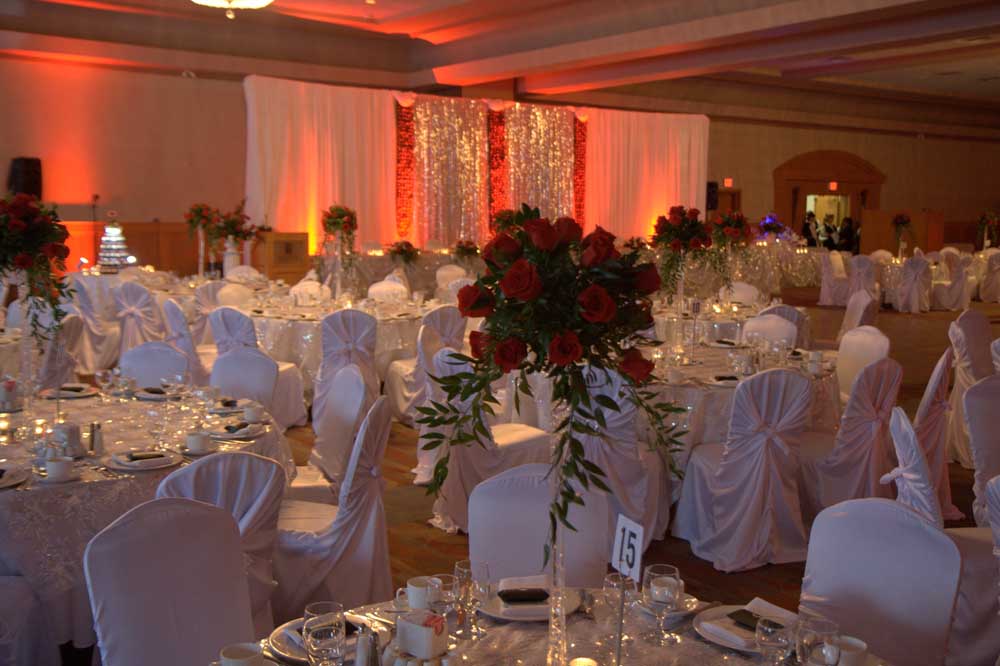 Click to view testimonial
Click on thumbnails to view gallery

Testimonial
Dear Estrelita and Elias,
It is a month after our wedding and my husband and I feel like it was just yesterday, because of pictures of our vivid beautiful décor that you put together on our special day.
We came to you with a budget and you gave us way more than we expected and more than my family expected. You were able to create everything I envisioned and more for 275 guests and a 15 person head table! You and Elias were more than our decorators you are our friends and looked out for us like family.
Thank you for your labors in the beginning, middle, during, and end of our wedding. Estrelita, I still can't believe you ironed every one of our chair coverings!!! Not only does it show your dedication to perfection and work, but to ensuring that everything was perfect for us.
I can never say thank you enough- God bless you, Elias, and your whole family. I would recommend you to any couple.
Love,
C & R