After picking out your perfect wedding venue, the next step would be figuring out how you want to transform it. How can you style and decorate your dream venue to fit your perfect wedding vision. They are a few steps and things you can do to ensure you have a stunning and beautiful wedding of your dreams.
Upgrade your Linens
Most wedding venues provide basic linens and chair covers as part of your wedding package. Consider upgrading and using specialty linens on all or some of your  guest tables.  If your budget does not allow for it, you can work with a trained decorator to see how you can bring your wedding vision to life. Consider using the upgraded linens on your headtable, cake table, receiving tables and any special tables you may have.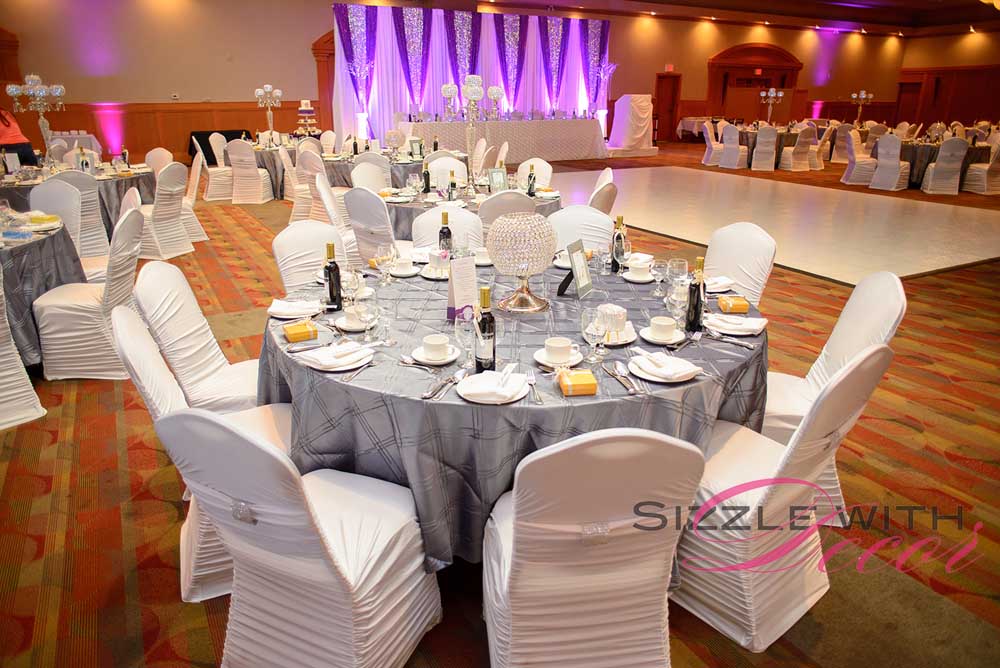 Use Up Lighting
Transform the look of your banquet room by adding some decorative up lighting. Lighting can change the whole look of a room and can create a romantic ambiance. If you do not have the budget to light your entire room, consider adding up lights behind the headtable only and using lots of candlelight on the guest tables.
Another way of using light as part of your wedding decor, is adding table lamps on each guest table to use as centrepieces. Play with the different lighting options and see how you can create the perfect wedding vision.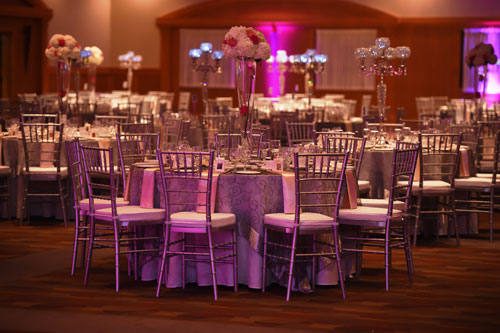 Floral Arrangements
Large floral arrangements make for great focal points. Large floral arrangement give your wedding the wow factor that will bring your wedding decor look to another level. You can add these arrangements on tall decorative vases or on birch tree stumps to create a unique look. If you are using basic table linens, use bold and vibrant colours for your floral arrangements to give a contrasting feel.
Don't have a budget to have an arrangement on each table? Consider alternating large arrangements with short real flowers or with non-floral options. You could rent candelabras to use on certain tables and use floral arrangements on the other tables. A specialized wedding decorator will be able to help you with that.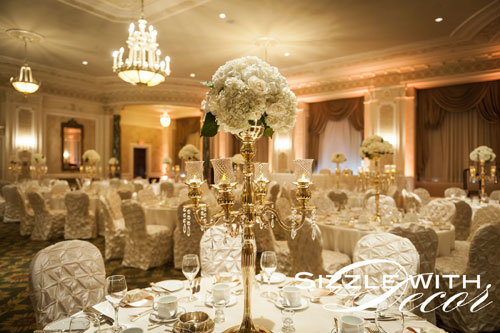 Draping
Use drapes to create a completely romantic feel to your wedding. Consider using a ceiling treatment, covering the entire room with drapes and light or just draping your headtable by a way of a backdrop. The possibilities are endless. See what works with your wedding vision.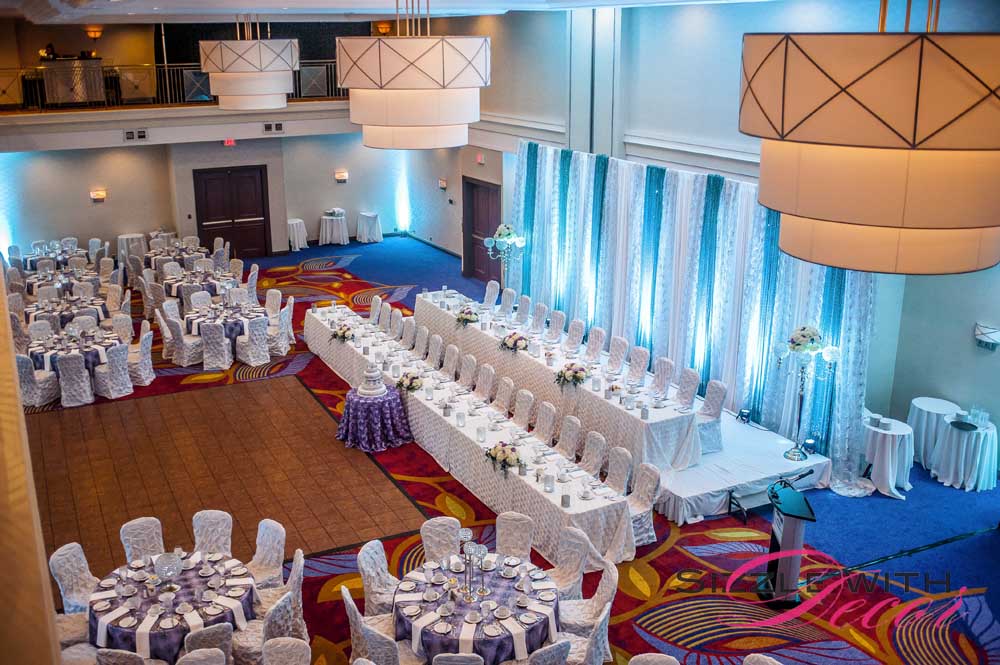 Create special areas
How can you create special areas? Think lounging areas? These are perfect as they allow your guests a place to mingle in a comfortable zone while enjoying a nice cocktail. Use a gorgeous couch that can be used as a photo opportunity such as a photobooth.
As you can see, they are so many things you can do to enhance the look of your wedding to create the wedding of your dreams. If you need help with this or need more ideas, please do not hesitate to contact us today!
You can also read: Tips for choosing your wedding colours! 
Happy Planning!