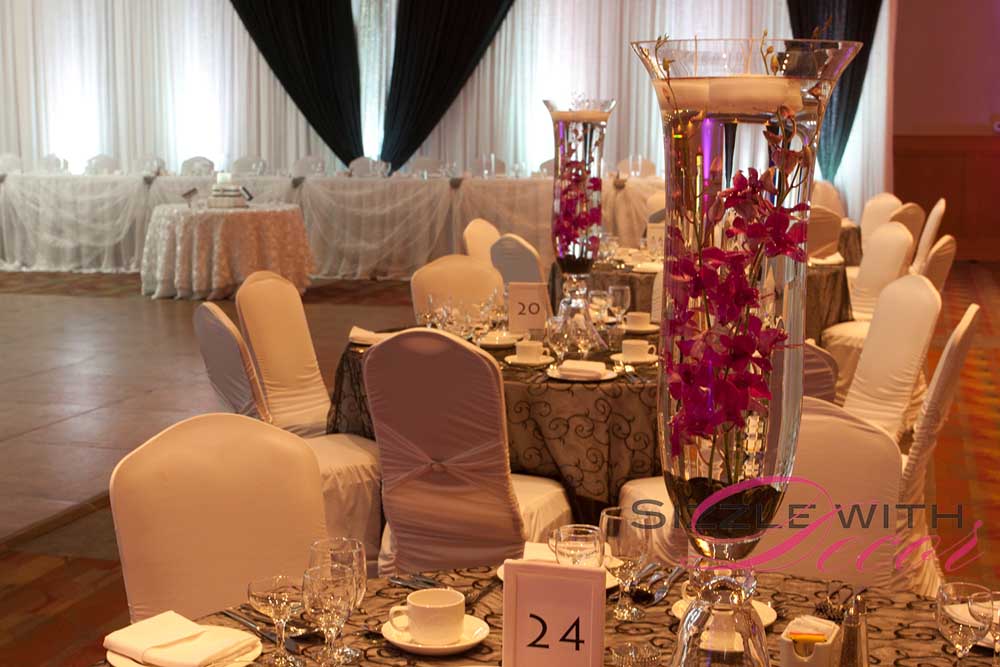 Click to view testimonial
Click on thumbnails to view gallery

Testimonial
Hi Estrelita and Elias!
I wanted to make sure we sent you a message before we leave to go honeymooning!
"I absolutely LOVE it!" Looking at these pictures makes me want to do it all over again.
Thanks Estrelita and Elias for making our day so memorable. It was PERFECT!" I was absolutely stunned when we walked into the room at St. Elias. Everything looked perfect and you literally transformed that room into something beautiful. We had a TON of compliments on how amazing the room looked.
Thank-you for everything you have done for us the past months.
It was a difficult summer, but we got through it, and were able to celebrate the most amazing day with our friends and family.
Thank-you for being part of it and giving us something that we will never forget.
Lindsay and Dave
Off to St. Lucia for some fun and relaxing!