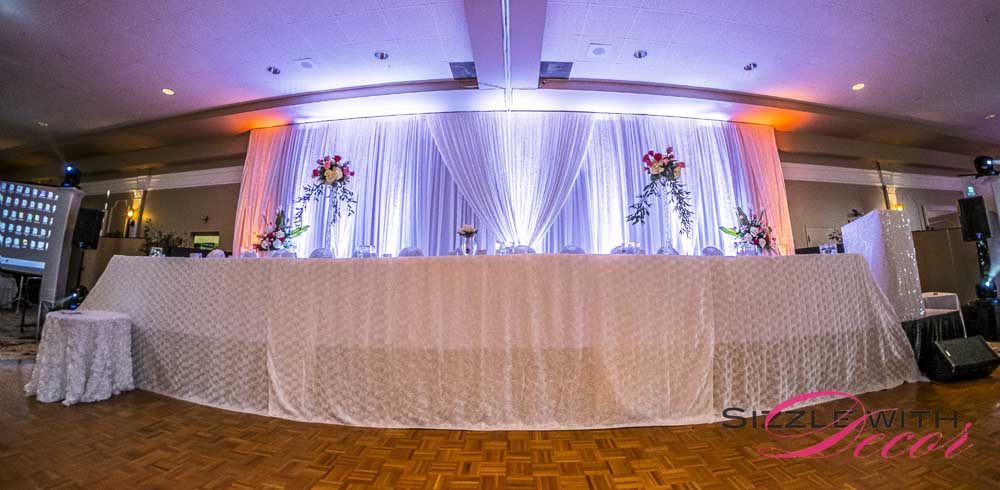 Click to view testimonial
Click on thumbnails to view gallery

Testimonial
Hi Estrelita!!!
We just wanted to send you an email to say thank you both very much for the awesome work you did with us on our wedding day!!
Sizzle With Décor provided us with great value, premium quality product, professionalism, and exceptional service! The decorations looked absolutely beautiful! The backdrop was amazing and completely changed the look of the hall!
The hall overall looked beautiful and we were really thankful we went with you for our hall décor
We highly recommend Sizzle With Décor to anyone planning their wedding and for any events!!!
Thanks again for everything!!!
Marina & Myna