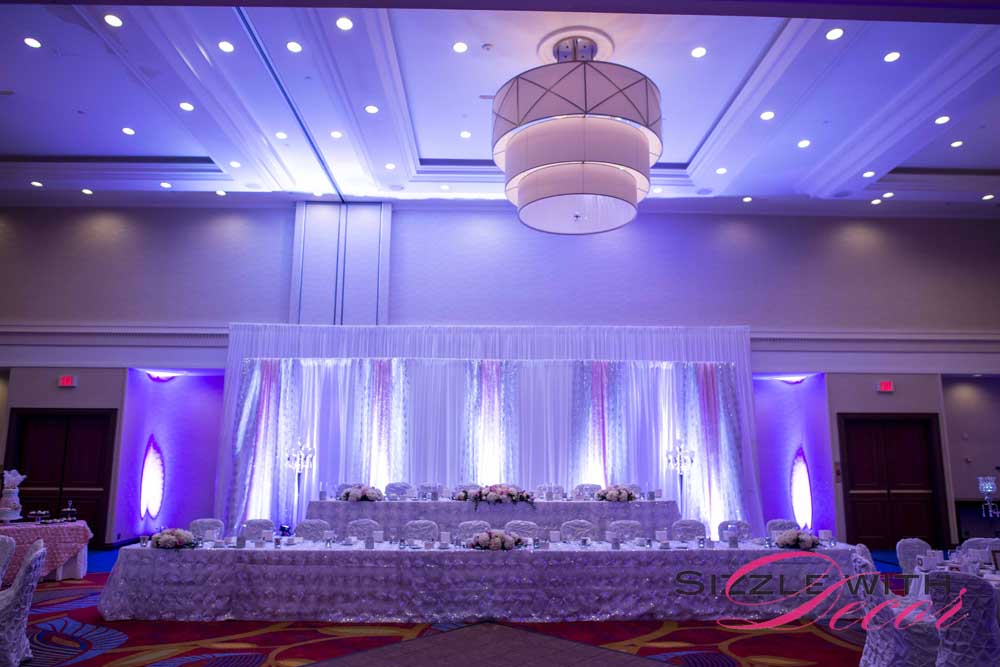 Click to view testimonial
Click on thumbnails to view gallery
Testimonial
Hi Estrelita and Elias,
We want to thank you and your team for all of the hard work and commitment that was put into making our wedding that much more special!
The backdrop and stage you designed to fit twenty people was absolutely stunning! Our guests were amazed with the decorations and how you were able to transform a plain conference room and venue into something beautiful and elegant, just like we had envisioned. They are still talking about it months later!
We really appreciate having you with us every step of the way and how you made yourselves available to respond to our needs. We can tell you really care about your clients.
Thank you again for everything!
Nadine and Lyle