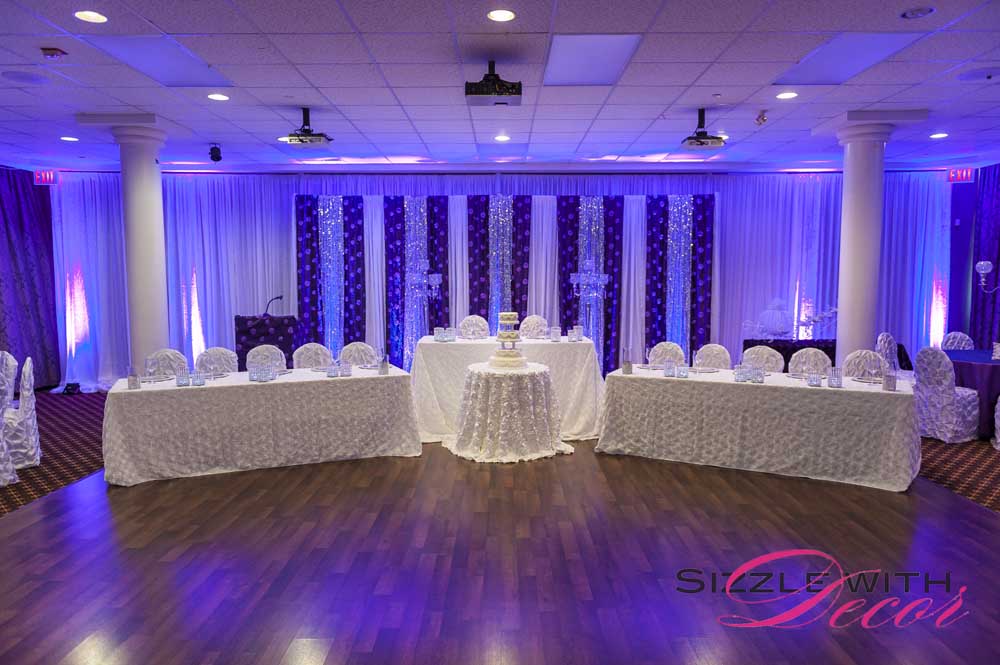 Click to view testimonial
Click on thumbnails to view gallery

Testimonial
Hi Estrelita & Elias,
We would like to thank you, Estrelita & Elias and the Sizzle with Décor team for the extraordinary work you did at our wedding. You went above and beyond to ensure our wedding venue looked exactly as we have envisioned.
The backdrop and centerpieces especially were spectacular! Our guest were amazed, and you left the two of us speechless. You not only provided us with exceptional décor but also many great tips and ideas to make our event successful. You transformed that room at Marconi Centre to more than we expected. Thank you for all those calls we received from you to ensure everything was on point. You are a true professional and gifted at what you do.
We will highly recommend Sizzle with Décor to our friends and family because we know you care! We know you will go out of your way to make any room fabulous! Thank you again for your outstanding service! We wish you both and your entire team lot of success!
Odette & Peter
…
Thank you Estrelita, Elias and the Sizzle with Décor team. Thank you for all that you continue to do to make our Big Day, one that we will cherish and remember. The love we see you put in your work has blown us away! We have peace of mind knowing you will deliver what we have discussed, maybe even surpass our expectations. Thank you the amazing prize!
Odette & Peter