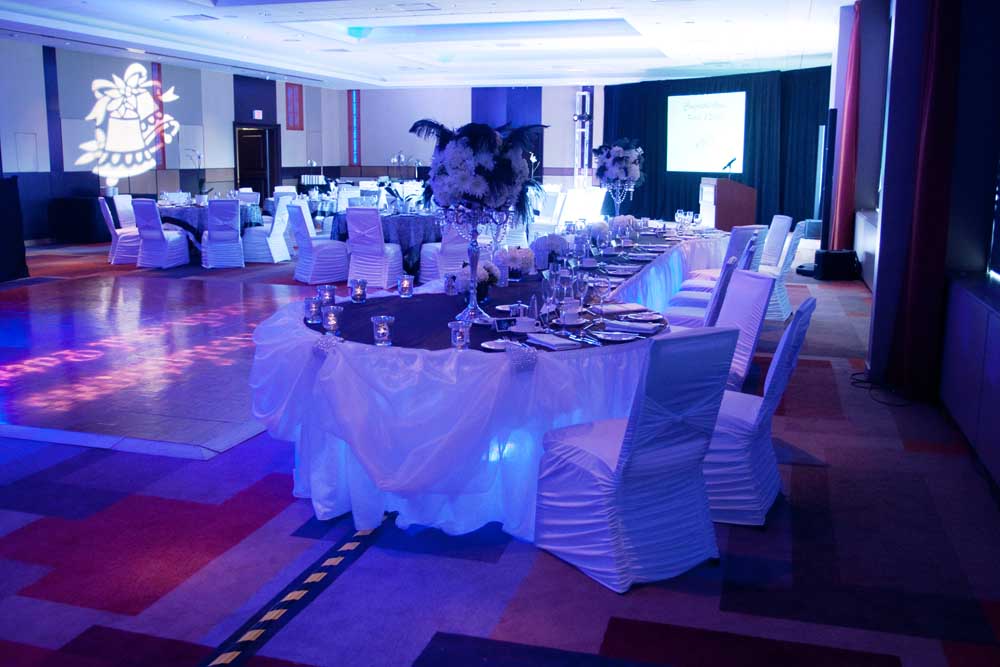 Click to view testimonial
Click on thumbnails to view gallery

Testimonial
Estrelita and Elias, I cannot thank you enough! From the very beginning, Estrelita was working with me to make my wedding everything I wanted it to be and more. She far exceeded my expectations. She worked within my budget, my ideas, made wonderful suggestions and met with me several times to ensure everything was triple checked. Sizzle with Décor has linen that can't be compared to anything else in the city.
Estrelita created my wedding décor to be completely unique to my personality. Everything was gorgeous and my guests raved about how beautiful everything looked! Sizzle with décor is incredibly flexible, helpful, suggestive and fun. I couldn't imagine working with anyone else. I almost felt like part of a family and was treated like I had the only wedding in the world, instead of being treated like just another 'customer'. I was never rushed, my ideas were never shunned and the meetings made me feel completely comfortable.
My wedding was more gorgeous than I had ever pictured and I felt completely at ease on the wedding day knowing that everything would be taken care of. I left all our meetings feeling stress free and excited. I think Estrelita was just as excited about my wedding as I was! She has such a wonderful energy. On the day of the wedding, everything was taken care of.
Estrelita is so experienced, kind, caring and knowledgeable and she did my wedding effortlessly giving me peace of mind and an elegant beautiful wedding! Thank you Estrelita and Elias for making my wedding the wedding I had always dreamt about!
Sarah Watson, cmp
Convention Services Manager
The Westin Ottawa
11 Colonel By Drive, Ottawa, Ontario K1N 9H4 Canada
T 613.560.7371 F 613.560.7359