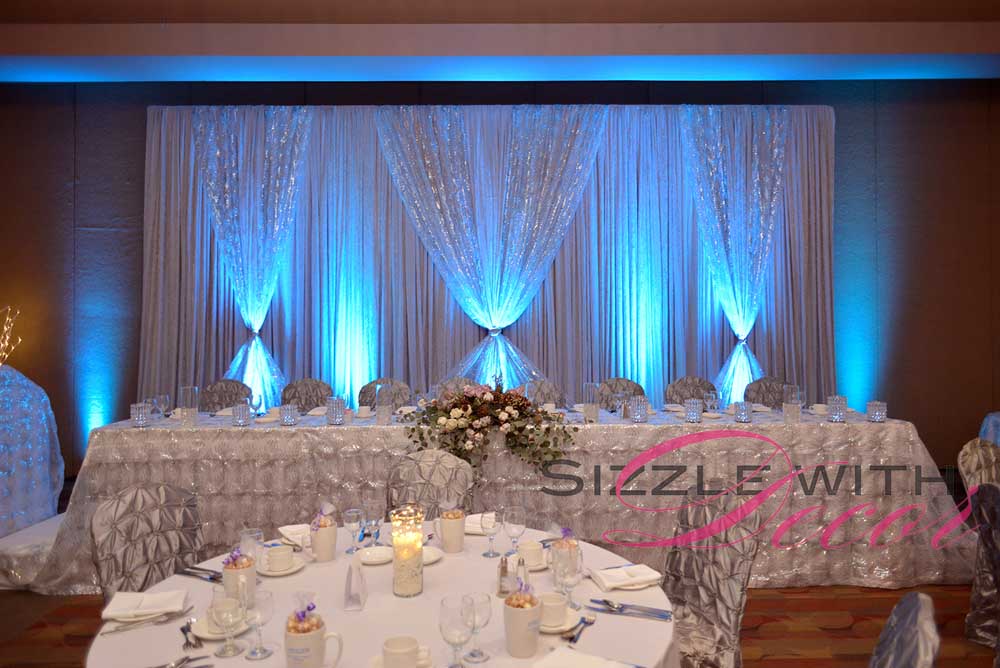 Click to view testimonial
Click on thumbnails to view gallery

Testimonial
Dear Estrelita and Elias,
When we first met Elias and Estrelita, we knew right away that they were the right fit for us on a personal level. They made us feel more like a couple excited to get married than a potential customer. They were more about our vision than trying to push something we didn't want. Needless to say when we left our first consultation, they had all our confidence that this was going to be the right fit for us.
They kept in touch with us during our planning stages to see how things were going. Which not many vendors do. That allowed us to have confidence that we are not to worry about how the hall was going too like on our wedding day. Our wedding day, WOW we knew it was going to be beautiful but they surpassed our expectations.
With a winter wedding we wanted to capture the "Wonderland" part of it. Did they ever succeed! With blue and silver as our colors, everything came together better than we imagined. Even today, (a year half later) we are still getting compliments on how beautiful the hall was. Sizzle With Décor is a talented team that has a great vision with family values that will go a long way. No two events are decorated the same making your event unique and tailored to you. If you decide to proceed with Sizzle with Décor, Estrelita and Elias will not let you down. It will be one of the easiest decisions you could make for your special day.
Thank you for making our wedding day that more perfect!
Sincerely,
Stacy and Jason