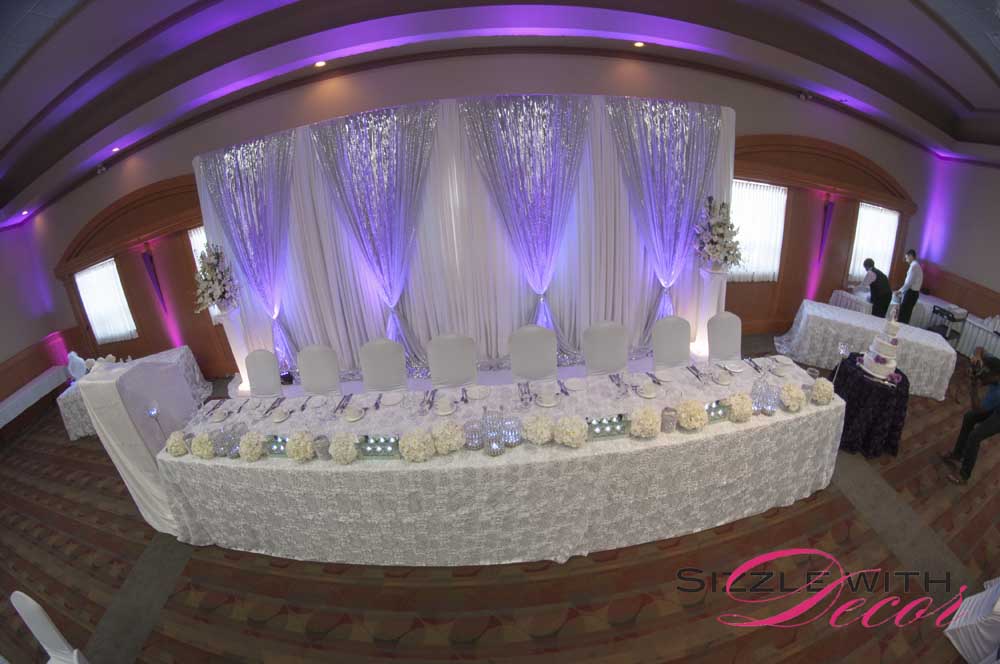 Click to view testimonial
Click on thumbnails to view gallery

Testimonial
Dear Estrelita and Elias,
Andrew and I would like to thank you both so much for all your hard work and efforts to ensure everything was perfect for our special day!
All of our guests were simply blown away when arriving to the venue. It was everything we had imagined and more! The elegant ceiling drapery and the luxurious table linens were simply stunning, not to mention the gorgeous candelabra centerpieces.
You went above and beyond our expectation. We are truly grateful for how personable and professional you were to work with. We are also very grateful for your help recommending all the other wonderful services your company deals with. We appreciate your generosity with all the extra touches you added to make things just perfect.
We would highly recommend your expertise and services to anyone needing event décor any day. It was a day we will truly never forget and thank you for making it so beautiful!
Vanessa & Andrew